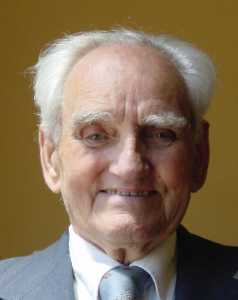 Dear Friends of Orril Fluharty
Pescadero Community Church and the Family of Orril Fluharty invite you to join us in a Memorial Celebration of the life of Orril Fluharty,
2-July-1912 to 25-April-2008.
The Memorial Service will be held:
May 18, 2008 beginning at 11:00AM at
Pescadero Community Church
363 Stage Road
Pescadero, California 94060
650 879 0408
The Memorial Service will be held from 11AM to 12:15PM in the sanctuary.
Following the service there will be a break for the sharing of food followed by a time to celebrate Orril's life in sharing, stories and music.
· Please feel free to forward this message to anyone wishing to receive it.
· Please respond with email addresses of others who would like to receive additional information as it becomes available or to be removed from the list
· Contributions of food, flowers, stories, poetry, music, art, assistance with logistics and other resources for the celebration are welcome
For inquiries please contact Rev. Detlef Matthies at [email protected] and I will forward your request.
In gratitude, celebrating the joy of Orril's life and spirit
Detlef Matthies
Pastor
Pescadero Community Church, United Church of Christ