Captions/Photos by Russell Towle
email Russell ([email protected])
The picture "cabin north" is just inside my tiny cabin looking north.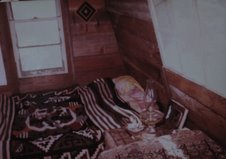 My kitchen had a Corona hand mill I had bought via the Whole Earth
Catalog. I ground up my own cream of rice from brown rice, things like
that.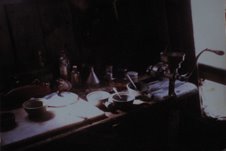 The Big House, now a ranger residence, was framed from huge old
redwood bridge timbers. Then we filled in with adobe bricks to make
the walls. You can see the palettes of big adobe bricks.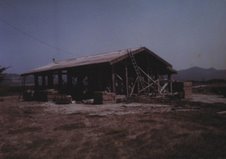 Janet Creelman, I always thought of her, although at this time she was
married to Merrill Bickford aka Stuart Harwood. An amazing person.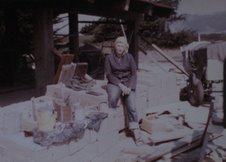 Merrill Bickford. The building contractor cum sculptor who won a
Fulbright scholarship to study bronze casting in Italy back in the
1950s. Quite an unusual man, very gifted. Prone to rants about Art.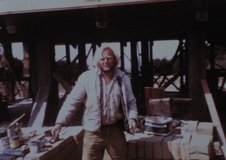 R